People found violating Covid-19 protocols may be fined on the spot at airports. The Directorate General of Civil Aviation (DGCA) has asked airports to enhance surveillance amid a surge in cases of coronavirus in India. In an advisory issued to airports, the DGCA noted that compliance of some airports to Covid guidelines wasn't satisfactory. "During the surveillance of some airports, it has come to notice that compliance (of COVID-19 protocols) is not satisfactory."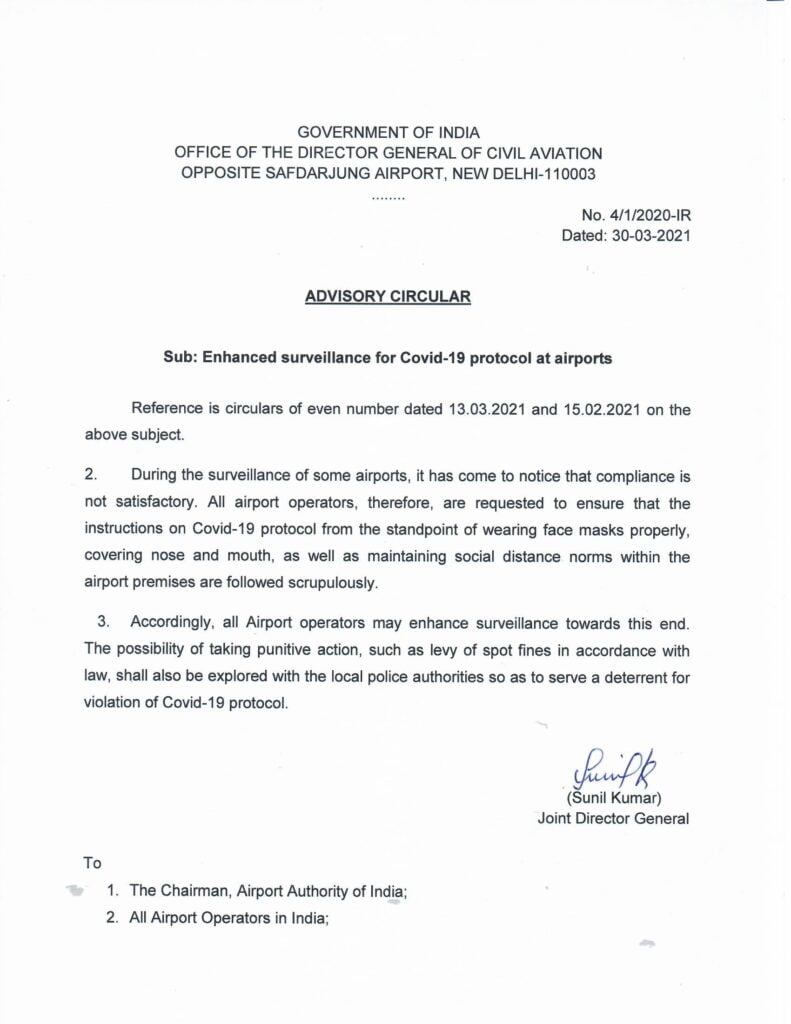 DGCA mulls spot fines at airports
The regulator also urged airlines to ensure that rules, such as the proper wearing of face masks and maintaining social distancing in airports, are followed at airports. "The possibility of taking punitive action, such as levy of spot fines in accordance with the law, shall also be explored with the local police authorities so as to serve a deterrent for violation of COVID-19 protocol," the DGCA said in a circular issued today.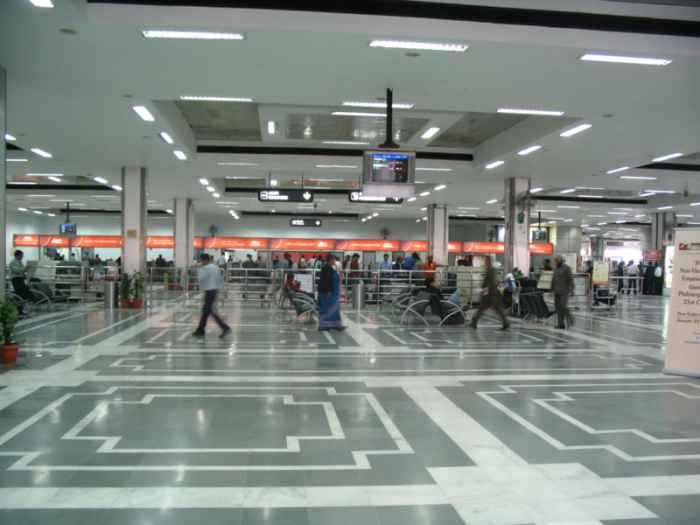 Earlier in March, the DGCA had asked airports and airlines to enhance enforcement of Covid norms. Violators can be handed over to airport security if they refuse to comply with the latest guidelines. Airlines have also been given instructions of taking action against 'unruly' passengers by placing them in the no-flier list.
The authority had said that passengers will be "de-boarded" from flights if they don't wear masks properly inside the aircraft or don't follow "Covid-19 appropriate behaviour".
Since then, many passengers have been deboarded for violating the safety protocols.
Covid-19 India tally
Meanwhile, as many as 56,211 more people tested positive for Covid-19 in the last 24 hours, taking the cumulative caseload across the country to 1,20,95,855, said the Union health ministry on Tuesday. Six States, Maharashtra, Punjab, Karnataka, Madhya Pradesh, Tamil Nadu and Gujarat, continue to report a surge in the COVID daily new cases.
Maharashtra has reported the highest daily new cases at 31,643. It is followed by Punjab with 2,868 while Karnataka reported 2,792 new cases. India's total active caseload has reached 5,40,720 today.

Maharashtra, Kerala, Punjab, Karnataka and Chhattisgarh cumulatively account for 79.64% of the total active cases in the country. Maharashtra leads with more than 62% of the active caseload of the country.