The gap between two doses of the Covishield Vaccine should be increased to six-to-eight weeks for better results, the government said today. In a letter written to states and Union Territories, the Centre has instructed to provide the second dose of Covishield after 4-8 weeks instead of earlier 4-6 weeks prescribed gap.
Given the emerging scientific evidence, the interval between two doses of a specific COVID-19 vaccine, Covishield, has been revisited by the National Technical Advisory Group on Immunization (NTAGI) and subsequently by National Expert Group on Vaccine Administration for COVID-19," the letter said.
The centre's letter said it appeared that "protection was enhanced if the second dose of Covishield was administered between six and eight weeks but not later than that.
This comes as India is in the second phase of nationwide vaccinations, in which people above 60 and those over 45 with comorbidities are being inoculated.
The revised interval applies only to Serum Institute of India's Covishield – the vaccine developed by Oxford AstraZeneca.
At the beginning of this year, the drug controller of India had given emergency use authorisation to two Covid-19 vaccine candidates –Serum's Covishield and Bharat Biotech's indigenously manufactured Covaxin – ahead of the mega vaccination drive that kickstarted on 16 January 2021.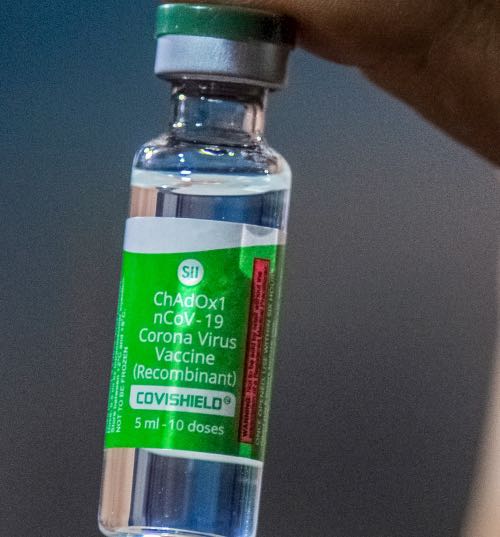 The Union Health Secretary has urged the States and UTs to instruct the concerned officials accordingly to undertake necessary steps to widely disseminate the message of revised dosing interval amongst programme managers, vaccinators and recipients of COVISHIELD vaccine and ensure adherence to the revised dosing interval.
More than 4.50 crore (4,50,65,998) vaccine doses have been administered through 7,33,597 sessions, as per the provisional report till Monday at 7 am.
A total of 46,951 new coronavirus cases and 21,180 recoveries were reported in the country in the last 24 hours, the Union Health Ministry informed on Monday.
With the addition of 46,951 fresh infections, the total cases in the country reached 1,16,46,081, including 3,34,646 active cases and 1,11,51,468 recoveries, according to the Union Health Ministry data. Maharashtra, Punjab, Karnataka, Gujarat and Madhya Pradesh are reporting a surge in the Covid-19 daily new cases. They together account for 80.5% of the total new cases registered in the last 24 hours.